B
ecause all weddings are unique, I prefer to customize my services according to your wedding day, but just to give you an idea, here are the most commonly requested.
Nous avons beaucoup apprécié d'avoir Manuel comme photographe officiel de notre mariage. Professionnel et chaleureux, il a su récolter les meilleurs moments de notre journée. Attentif à nos désirs, il a réussi à prendre des photos magnifiques en couleur ou en noir et blanc qui nous font frissonner à chaque fois qu'on les regarde. Nous sommes vraiment satisfaits du résultat et notre album photo est incroyable.
Everyone seeing the pictures was impressed by your ability to capture the emotions and especially the happiness during that day. What we liked the most is the fact that by seeing the whole album, there is a story that you can read and above all that you can feel, from the album cover up to the very last page. You were so able to take intimate moments, very special expressions and feelings that it is like being there again every time we look at the pictures. You love your job and you are an artist in it, and this is evident from the result! Thanks to you the feelings of that day will never fade!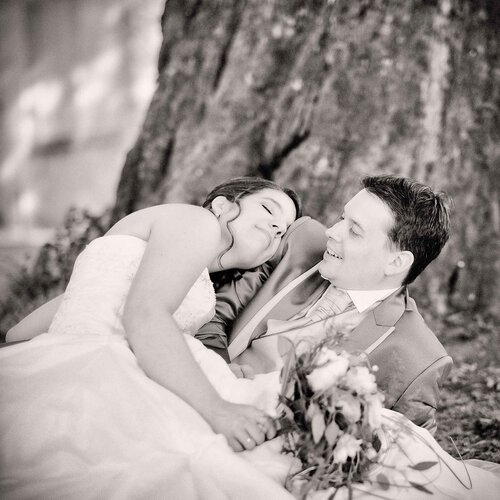 La discrétion, la gentillesse et le professionnalisme de Manuel ont permis de prendre de magnifiques photos naturelles et spontanées, que de beaux souvenirs qui nous suivront tout au long de notre vie à deux. Magnifique qualité des albums. Nous avons vécus des moments forts que Manuel a su capter et retranscrire dans son travail.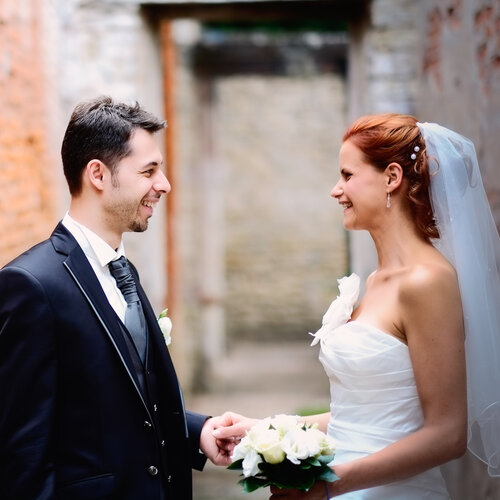 Tes photos sont absolument magnifiques et correspondent tout à fait au style de photos dont nous rêvions.... Nous avons été tellement émus en les découvrant, j'ai pleuré de bonheur ...Et on ne se lasse pas de les admirer! Tu as trouvé une manière de prendre des moments d'intimité, de complicité entre Damien & moi ou entre nos invités: tes photos racontent chacune un moment important, une émotion particulière, un instant de rire ou d'émotion. Tu étais toujours là on ne t'attendait pas, et c'est une des raisons pour lesquelles tes photos sont si originales: elles racontent chacune un bout de notre histoire. Tu nous as fait confiance, tu as pris le temps de nous connaître avant le mariage afin de mieux répondre à nos attentes, nos envies tout en gardant ton œil artistique, tu as fait un long voyage et passé tout un weekend avec nous, tout en étant discret lorsqu'il le fallait. Tu as été très gentil et fun à tous moments, nous nous sommes vraiment sentis à l'aise avec toi à chaque instant, comme tout spécialement lors de notre séance à deux dans le jardin, pour qu'on soit vraiment "nous" sur les photos. Nous aimons particulièrement le fait de ne pas sembler poser sur les photos, mais plutôt d'avoir été pris sur le vif, dans de vrais moments de vie. Nos familles et beaucoup de nos amis nous ont dit que tes photos sont époustouflantes, à couper le souffle! On ne sait vraiment pas comment te remercier à la hauteur de ce que tu mérites! Merci encore d'avoir été là pour à notre mariage, nous sommes très chanceux d'avoir pu te compter parmi nous en ce jour si important.
frequently asked questions